Handmade textile quilts whit pearl appliqués to hang on the wall
One of a kind artworks. Hand made by Lovisa Axén.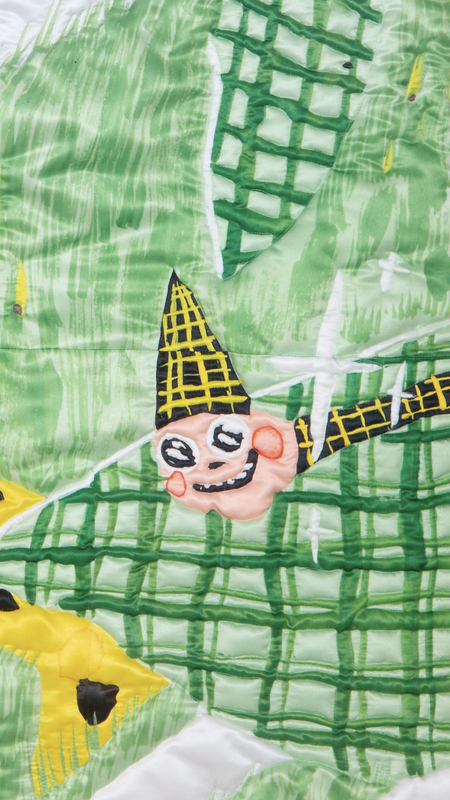 Wizardworms
"Like many art students the Wizard worms diet consist of ramen and energy drink"
Size: 120x170cm
22.000 SEK + 12% VAT (Swedish krona)
AVAILABLE ︎
---
Don´t Feed The Crocks


"Lars Liedegren, 79, was supposed to give a speech in front of the men's club at Skansen in Stockholm. Instead, he ended up face to face with a crocodile, in what became a tug of war for life.

- It was like a cannon shot. I felt a terrible pain and then the crocodile hung there, he says." (https://www.expressen.se/nyheter/krokodilen-bet-av-lars-arm-fruktansvard-smarta/)
Size: 120x170cm

Dont´t Feed The Crocks: SOLD


---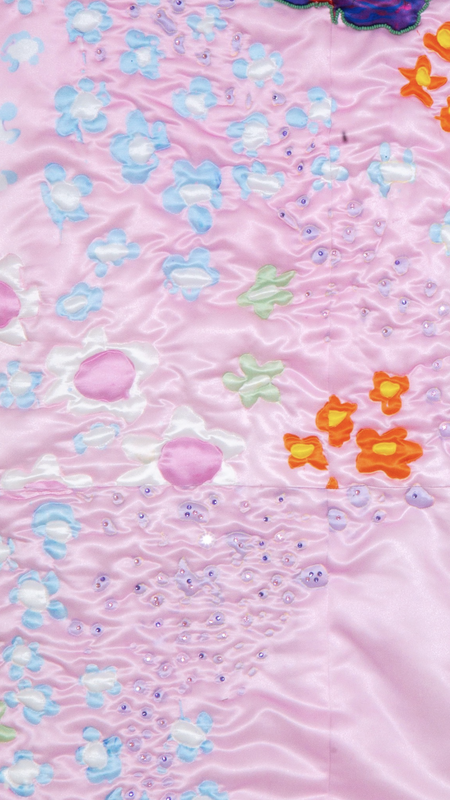 TOO MUCH
Can it ever be too much flowers? Or pearls? Or colurs? In this one i assumed NOT!
Storlek: 120x170cm
Happy Flowers: 22.000 SEK + 12% VAT (Swedish krona) AVAILABLE ︎